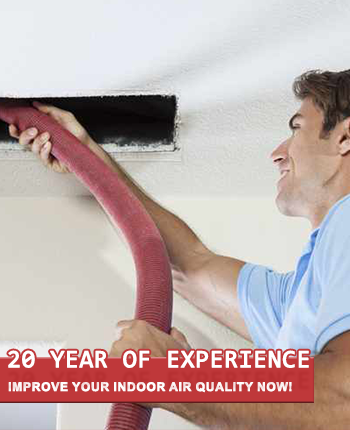 No More

Unnecessary Doctor Visits

Air ducts are the pathway of your cooled or heated air to reach you. When you have ductwork that has not been cleaned for a long time, the dirt, mold, mildew, dust, & other pollutants will recirculate into your house whenever you run your system. At 911 Dryer Vent Cleaning Euless TX, we can significantly improve your indoor air quality.

We will improve the efficiency & performance of your system to fulfill your airflow need by doing your UV light installation & clean the duct filters, no more unnecessary doctor visits. Our technicians work only by using highly advanced equipment to diagnose any airflow problem inside your ductwork in Euless, TX. Schedule an appointment today!
Professional

Air Duct Cleaning Service

We all take our HVAC system for granted! Many people wrongly expect that AC & heating systems can last for a long time & start breaking down after ten years. However, others can preserve their units for a longer time. That's because of 911 Dryer Vent Cleaning Euless TX's professional technicians' proper & regular maintenance.

We work hard to keep your ductwork bright and clean of any obstructions, lower energy usage, and prevent allergens from spreading inside your house. If you live in Euless, Texas & intending cleaning or replacing your HVAC system, count on us! We offer the cheapest air duct cleaning service with a free estimate that you mustn't miss, call now.